Johnson City Commission approves downtown dog park, bike pump track proposal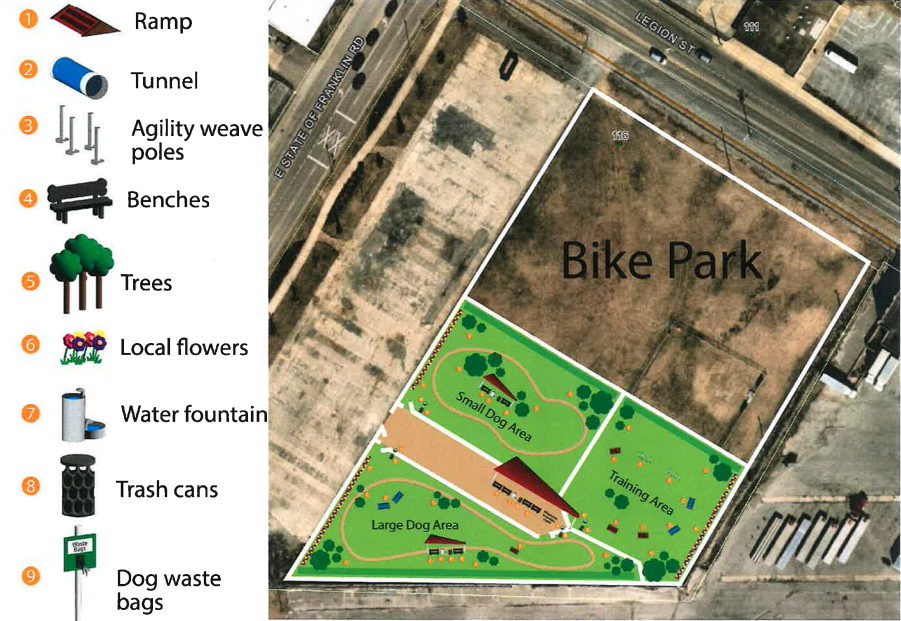 Johnson City commissioners unanimously approved a 5-acre property downtown to be the site of a new dog park and bicycle pump track. The upcoming projects are planned for the intersection of Legion Street and State of Franklin Road, and would be free and open to the public.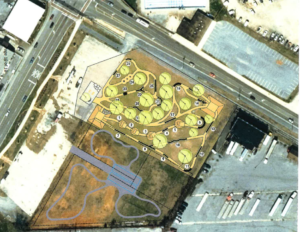 The pump track is projected to cost $300,000, and funds will be raised by the Noon Rotary Club. The dog park, designed by ETSU students, is funded both by grant money and a local, anonymous donor. Both projects are expected to begin construction within the next year, once funds are solidified.
(Image: City of Johnson City)