Johnson City intersection undergoing roadway expansion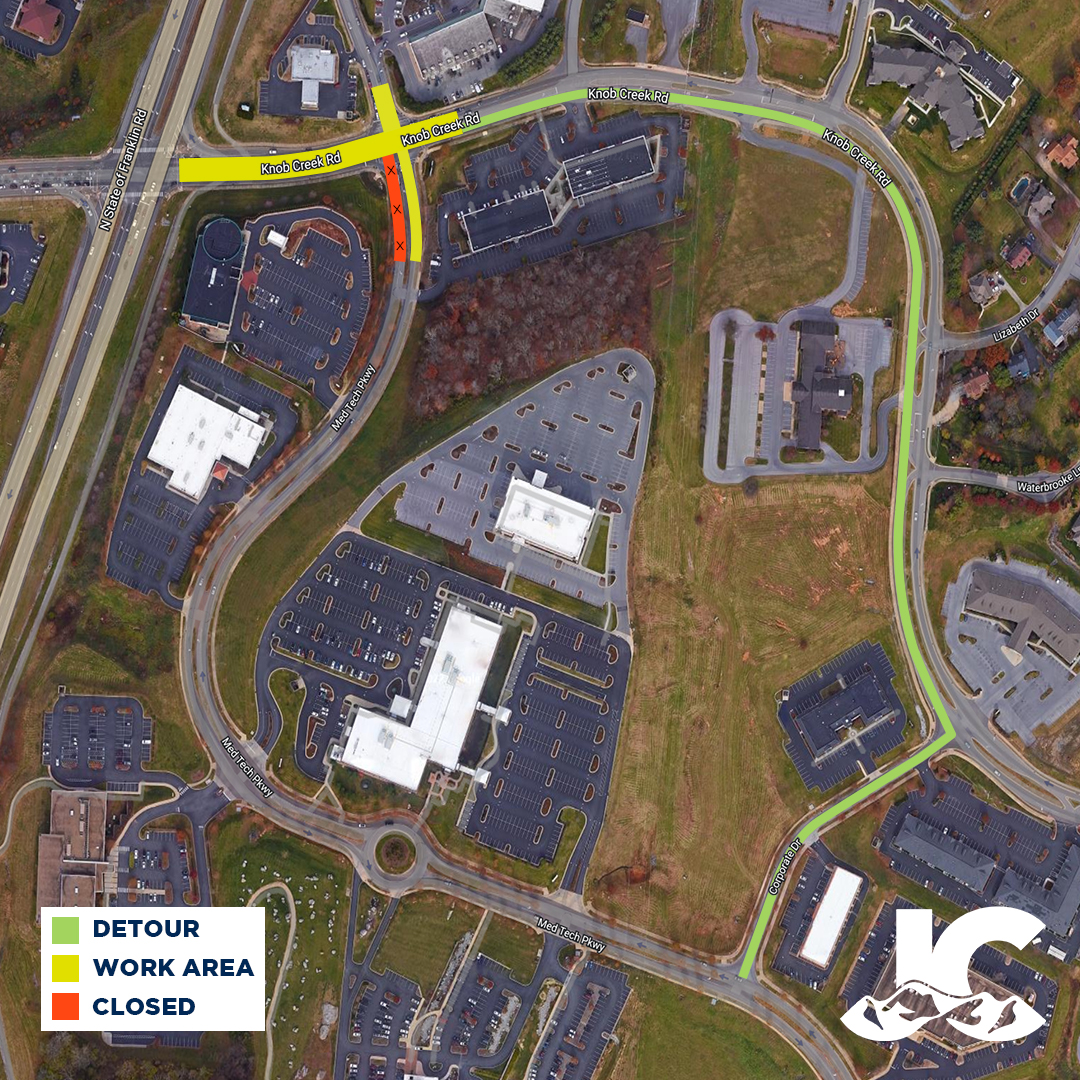 A busy portion of State of Franklin Road in Johnson City will continue to see paving work next week, according to city officials. The intersection of Knob Creek Road, Med-Tech Parkway, and Peoples Street is undergoing a road widening and sidewalk project.
Officials say from Monday, Oct. 31st to Friday, Nov. 4th, the area will see lane closures and traffic delays as crews mill and pave the roadway. Drivers are encouraged to avoid the area, but if that's not possible, they should use extreme caution and read signage.
(Image City of JC)