Johnson City's I-26 overpass artwork nears completion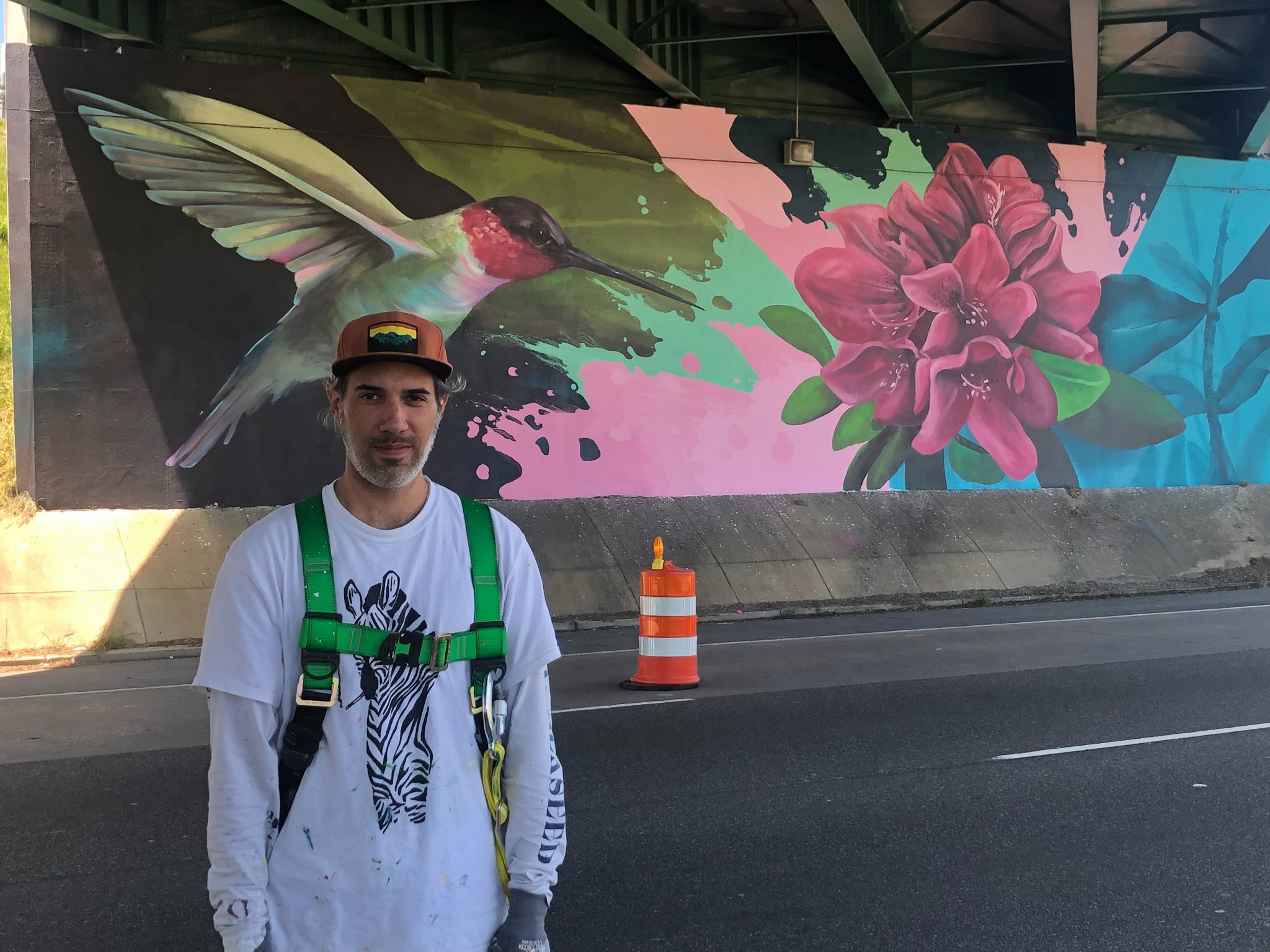 A massive mural is nearing completion on North Roan Street in Johnson City. Officials with Johnson City Public Art say after around two and a half weeks of painting, lead artist Felipe Ortiz and his assistants are now adding final touches to the piece, with hopes to be finished by the end of the week (5/20).
The design highlights outdoor recreation and the natural beauty of the Appalachian region, and is spread across four walls below the Interstate 26 overpass at exit 20. Learn more about the artist, Felipe Ortiz on his website.
(Image: Johnson City Public Art)