Judge orders plaintiffs in Unite the Right lawsuit to pay $25 million in damages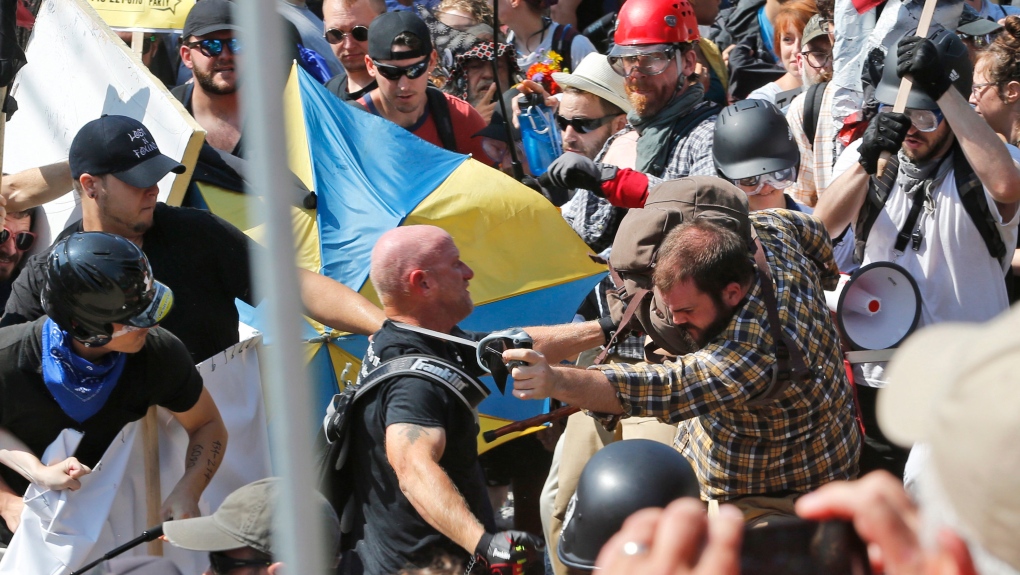 White supremacist Richard Spencer, the so-called professional racist in khakis, and eight others were found liable for the damages and deaths left in the wake of the 2017 Unite the Right rally in Charlottesville.
A federal judge has ordered the nine plaintiffs to pay $25 million to victims of the riots that featured proud boys with tiki torches and violence in the streets of the college town that resulted in the death of 32-year-old Heather Heyer.
Governor Ralph Northam said in a statement that the ruling cannot bring back the people lost or restore the lives changed that day but it punishes those who brought violence and hatred to Charlottesville four years ago.
(IMAGE: S. Helber / Associated Press)