Killer clown case closed in Florida with murder guilty plea by Southwest Virginia woman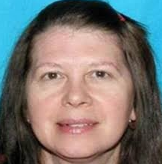 Shelia Keen-Warren, the Southwest Virginia woman charged in a 1990 Florida cold case and labeled as the killer clown, pleaded guilty to second-degree murder in Palm County.
Warren was scheduled to go on trial next month but accepted a plea agreement for a 12-year sentence that could result in her release in 10 months with good behavior and time served.
Warren was arrested at her home in Abingdon in 2017 after police said DNA evidence linked her to the fatal shooting of Marlene Warren who investigators was killed by a female dressed as a clown delivering flowers.
(IMAGE: Bristol Broadcasting Archives)