Lee signs executive order for new school safety standards in Tennessee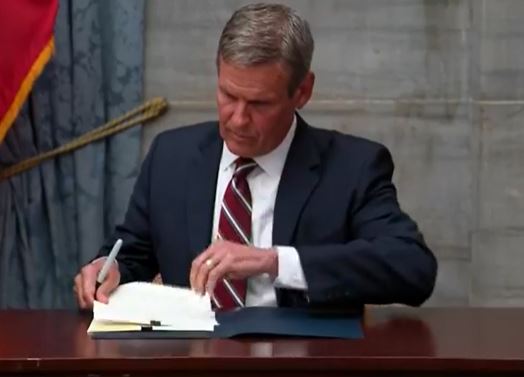 Tennessee Governor Bill Lee has outlined new standards and practices for school safety as part of an executive order he issued on Monday.
Periodic audits of local school security assessments and unannounced safety checks are just some of the new guidelines outlined in Lee's plan to be instituted in all public schools by this fall.
"…And I think the state has an obligation to practical preparedness measures, to secure our schools, to recognize crisis," Lee said in his remarks in Nashville.
The changes also include a new smartphone app, Safe TN, that Lee encourages all parents to download.
"This is a space to confidentially report concerns of violence or threats in your school or your community," the governor said.
The Department of Safety will monitor all information entered through the app.
(IMAGE: Courtesy of State of Tennessee Office of the Governor)