Local animal shelter says hot pavement is a burn risk for dogs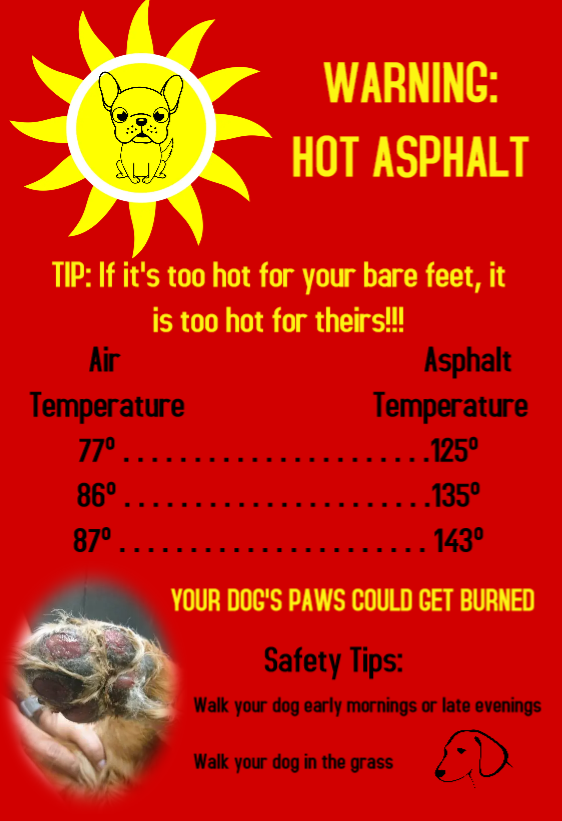 As the weather begins to heat up, the Johnson City Animal Shelter reminds pet owners that hot pavement can injure your dogs. The shelter took to social media to warn the public that dog's feet are extremely sensitive to hot asphalt, and when outdoor temperatures reach just 77 degrees, the pavement can be as hot as 125 degrees.
This extreme heat can cause severe burns and blisters on dogs' feet, which can result in terrible pain and even infections. The shelter has a helpful tip on how to tell if a surface is too hot for a dog: hold the back of your hand against the asphalt for a few seconds, and if it's too hot for you, it's too hot for your dog. More tips can be found on the Johnson City Animal Shelter's social media.
(Image: WCAS)