Mud greets Food City Dirt Race fans, results in full day of heat races for Saturday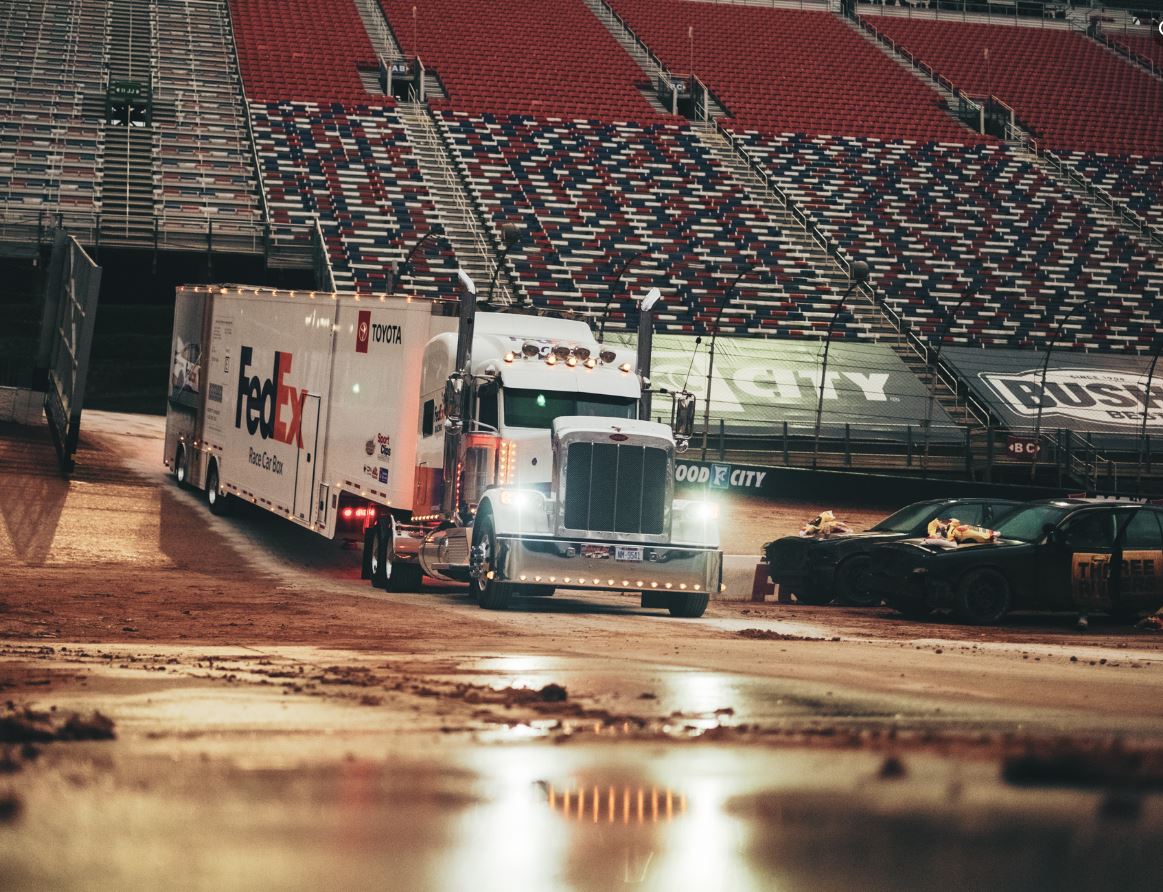 All on-track and fan activities at Bristol Motor Speedway were rained out switching focus to a full day of qualifying races Saturday that will culminate with the Weather Guard Truck Race on Dirt for the Craftsman Truck Series.
Four heat races to determine the lineup for the trucks begin at 4 p.m. followed by the Cup Series qualifying races at 6 p.m.
Events including driver interviews at the BMS Fan Zone stage will begin at noon Saturday.
An updated schedule of events is available here.
(IMAGE: From Bristol Motor Speedway / Official Facebook)