National Guard releases report of hiker rescue near Sampson Mountain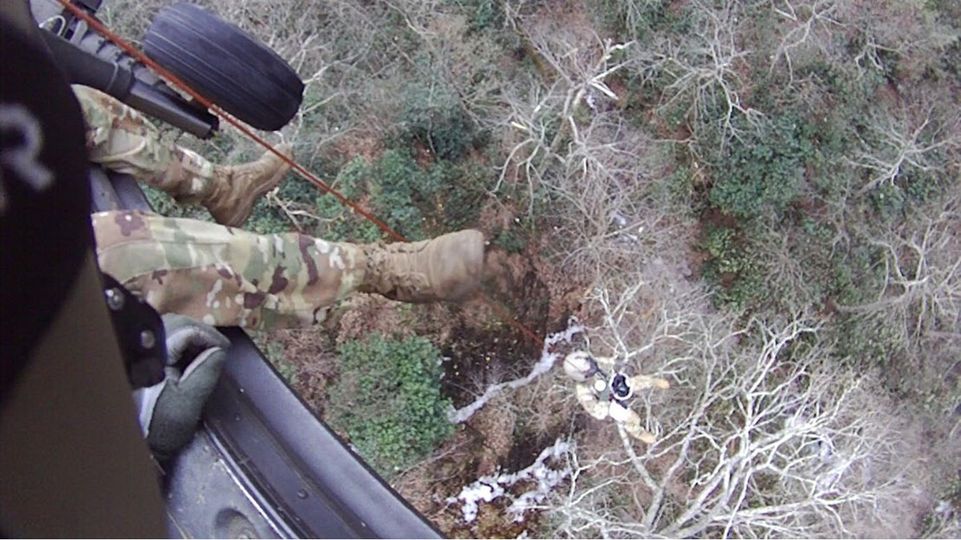 The Tennessee National Guard has released details on the rescue of two stranded hikers along the Appalachian Trail on New Year's Eve near Johnson City.
A UH-60 Blackhawk helicopter with a three-soldier crew onboard was prepped for a rescue mission just after 5 p.m. when state emergency officials were notified of the hikers' location in the Sampson Mountain Wilderness Area.
The guard personnel then performed a hoist operation lifting both hikers out of the location and into the air where they were then flown to a local hospital for treatment of minor injuries.
(IMAGE: Courtesy of Tennessee National Guard / Official Facebook)