Nationwide child safety group catches Erwin man soliciting underage photos online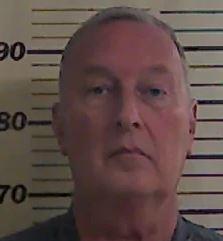 Officials with the TBI and Homeland Security said they were able to trace an IP address to an Erwin, Tennessee home where sexual images of children were being transmitted.
64-year-old Stewart Lee Mosher of Valley View Drive was arrested after officers served a search warrant and recovered evidence. The National Center for Missing and Exploited Children had intercepted online chatter where Mosher had asked underage minors for illicit photos.
Mosher is charged with aggravated sexual exploitation and solicitation.
(MUGSHOT: TBI Newsroom)