New Peoples Bank makes repairs following system-wide interruption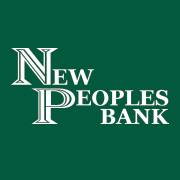 New Peoples Bank, which serves residents in Northeast Tennessee and Southwest Virginia, is working to restore full operations following an interruption to computer systems on Wednesday. The company said it implemented an Incident Response Plan immediately after the issue was discovered, which wiped out all of the business's banking services for some time, including debit card usage.
As of Thursday afternoon, the company says ATM and debit card usage are restored, and limited transactions are available via drive-thru. New Peoples Bank says they continue working to restore full operations and will update the public as progress is made.
— New Peoples Bank (@NewPeoplesBank) June 16, 2022
UPDATE: Great news! Progress is being made and beginning today at 2:00 pm, our drive-thru windows will be open and available for limited transactions.
Thank you for your patience during this time. We will continue to provide updates periodically.

— New Peoples Bank (@NewPeoplesBank) June 16, 2022
(Image: New Peoples Bank)