NEW: University of Virginia shooter in custody and charged with second-degree murder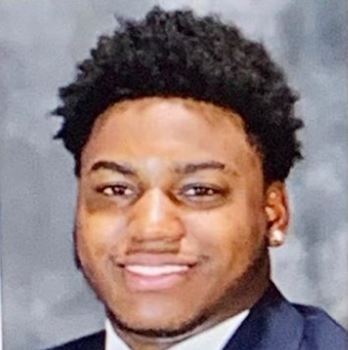 Three members of the University of Virginia football team were shot and killed Sunday night in a parking garage and a former teammate is in custody charged with their murder.
The arrest of Christopher Darnell Jones, Jr., 23, came minutes after a press conference held on campus announcing details of the incident and the release of the names of the victims.
Those football players were identified as wide receiver Lavel Davis, Jr., linebacker D'Sean Perry, and wide receiver Devin Chandler.
UVA Police Chief Tim Longo said warrants had been secured for Jones for three counts of second-degree murder and three weapon charges. He also said that Jones had been identified by the school's threat assessment team weeks ago after reports surfaced of Jones possessing a gun.
The players were among a field trip group that had just returned from watching a play in Washington, D.C. and were inside a tour bus when the shooting occurred. Two of the players were dead on the scene with a third pronounced dead at a local hospital.
(IMAGE: University of Virginia Police Department)