NEW: Woman charged with murder following discovery of remains at Observation Knob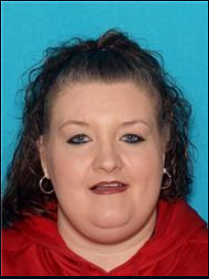 Twenty-four hours after the discovery of human remains at Observation Knob Park in Bristol, Tennessee, two people are now jailed as part of a Sullivan County murder case.
Sheriff Jeff Cassidy announced Friday the arrest of Wanda Marie Ward, 45, on a second-degree murder charge. She is also facing tampering with evidence and sale and delivery of schedule I drugs.
The second suspect is James Edward Duncan III who is charged with being an accessory and tampering with evidence.
The name of the victim has not been released.
(MUGSHOT: Sullivan County Sheriff's Office)