No injuries reported after truck crashes into gas pump in Clintwood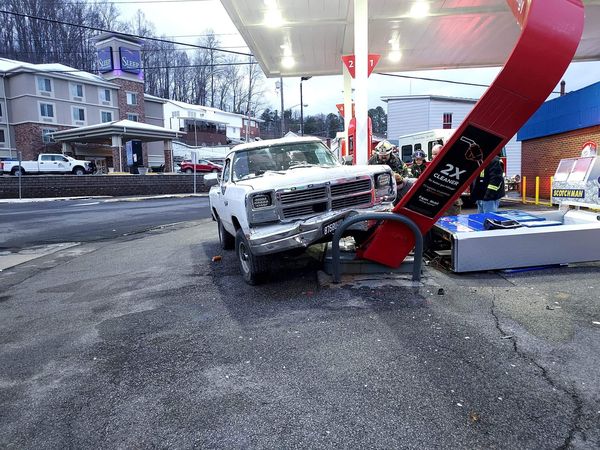 No injuries were reported after a pickup truck crashed into a gas pump in Clintwood Saturday evening. A post by the Clintwood Volunteer Fire Department says the truck struck a gas pump at the Scotchman in town, breaking it away from its base.
First responders worked quickly to shut off the fuel supply, which was leaking a small amount of gas from the broken pump, and secure the crashed vehicle. The scene was then handed over to the fuel maintenance company for inspection and repairs.
(Image: Clintwood VFD)