One in custody following stabbing at Exit 17 restaurant in Abingdon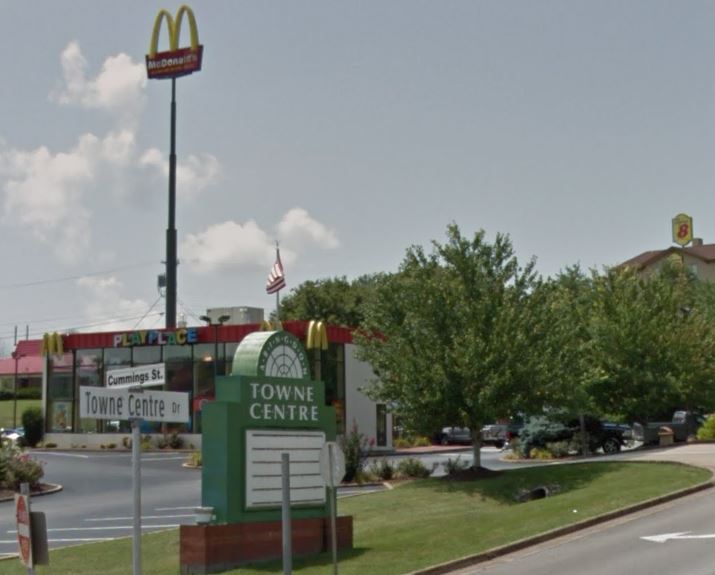 One man was seriously injured and another was taken into custody following a stabbing incident at a fast-food restaurant in the Exit 19 area of Abingdon.
Adam Curtis Baumgardner, 30, is charged with aggravated malicious wounding after the victim, whose name was not released, was found with a knife wound to the neck at McDonald's on Cummings Street.
A report from Sheriff Blake Andis' office said a deputy observed Baumgardner throwing his clothes into a dumpster. He was captured after running from the scene.
The condition of the victim is unknown. Baumgardner is being held without bond.
(IMAGE: Google Maps)