One injured following crash at Virginia Highlands Airport in Abingdon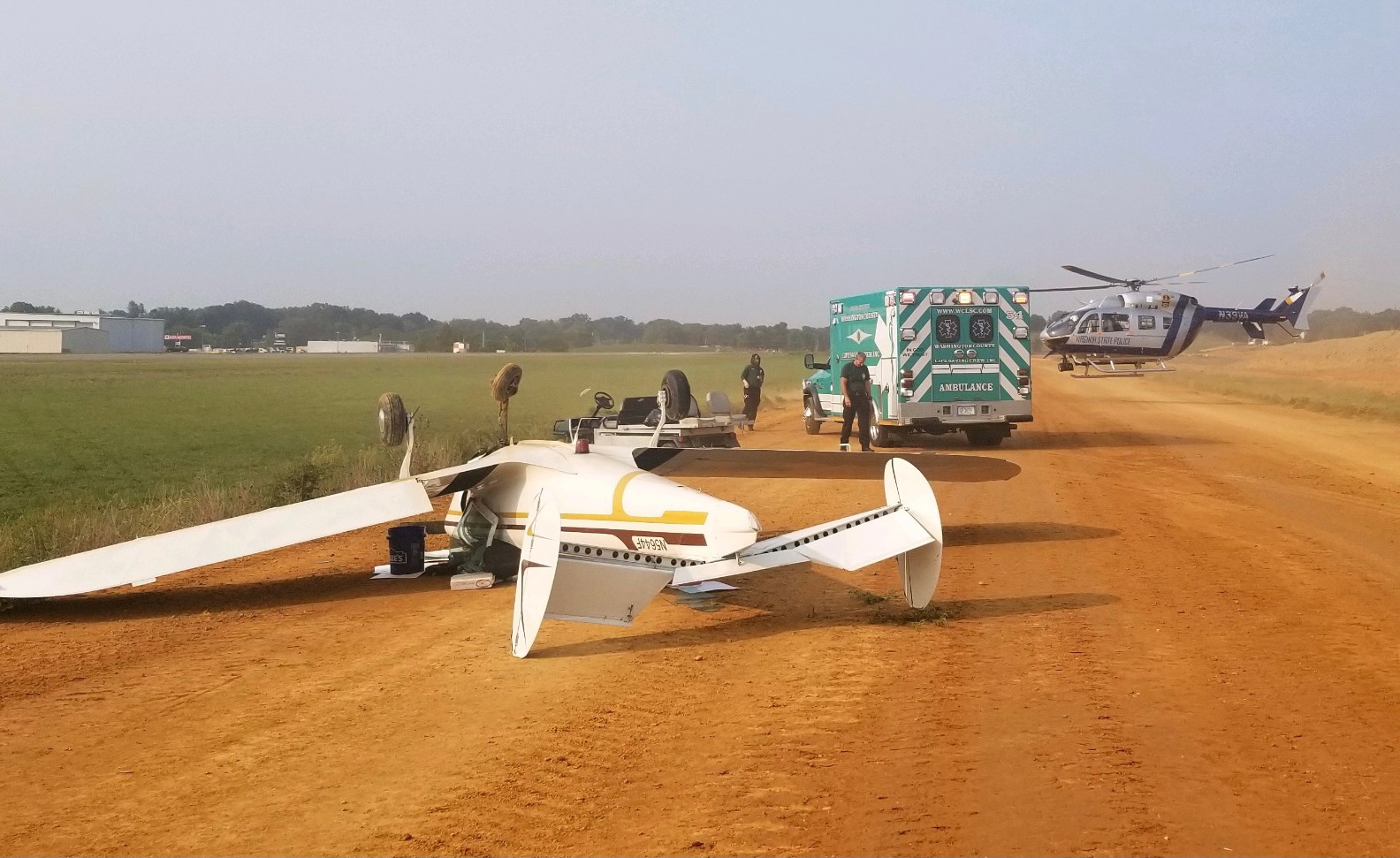 Federal aviation authorities will send investigators to Abingdon following a plane crash at Virginia Highlands Airport.
A report from State Police says a private, single-engine craft ran off the runway just after 9 a.m. Monday and then overturned after it hit an embankment. The pilot told officers that he had problems with the aircraft's steering.
The pilot who has been identified as a 68-year-old man from Ohio suffered non-life-threatening injuries. Police said his flight had originated out of Ohio and he had landed in Abingdon to refuel his plane.
(IMAGE: Virginia State Police)