One killed, one injured in two separate crashes on Interstate 26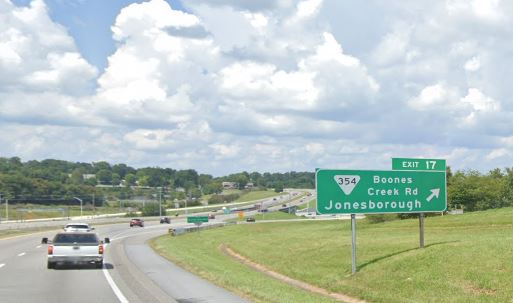 Two crashes on Johnson City's Interstate 26 resulted in one injury and one fatality while east and westbound traffic was jammed for several hours.
A city police report said the operator of an SUV was seriously injured in the first crash when the vehicle went off the highway, struck a guardrail, and overturned.
A man who was helping his family fix a pickup on the roadside was struck and killed by another driver after their SUV collided with the parked truck. Darrell Clark was pronounced dead at the scene in the second wreck near Boones Creek and the investigation continues.
(IMAGE: Captured with the assistance of Google Maps)