Police: Kitten found in Hawkins County had leg deliberately cut off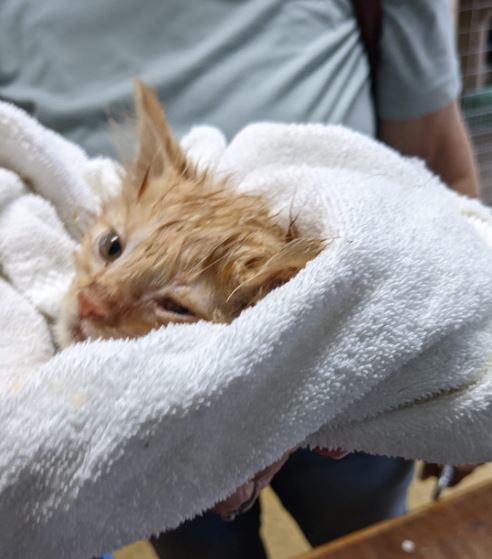 Hawkins County, Tennessee authorities have opened an animal cruelty investigation after it was determined a person deliberately cut off a kitten's front leg and partially damaged another.
Information from the county Humane Society said the cat was taken to an animal hospital in Mount Carmel and has been undergoing treatment ever since.
Donations are being accepted to help treat the kitten they have named Dustin in honor of the Hawkins County deputy who found the animal and rushed to help save his life.
(PHOTO: S. Murray Behnke via Hawkins County Humane Society / Official Facebook / DPI)