Public input requested for potential development of Bristol's Steele Creek Park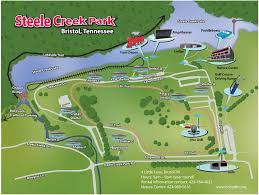 This week, the public is invited to provide input on the future development of Steele Creek Park in Bristol. Officials say they are preparing to construct a master plan for the development of the park, which has not been updated in decades.
Two public input sessions will happen at Slater Community Center on December 8th and 9th at 6 PM. The public is invited to share opinions on the park's current and future recreational amenities. Information gathered from these sessions will be included in a final report for Bristol, Tennessee City Council's consideration and potential approval.
(IMAGE: City of Bristol, TN)