Rare Air: Gate City's Mac McClung gets invite to NBA All-Star Dunk Contest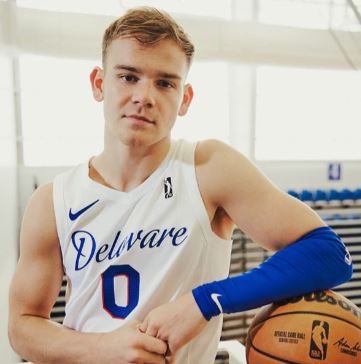 Mac McClung's next shot in the NBA spotlight will highlight the talent that made him a worldwide sensation on social media.
The Gate City, Virginia native has become the first G League player in history to be issued an invitation to the league's All-Star Slam Dunk Contest that takes place during All-Star Weekend next month in Salt Lake City.
For last year's G League Rookie of the Year, Mac McClung, getting back to the NBA is the only thing that matters. Check out the second episode of "The Break," presented by @TheGeneralAuto, premiering on December 27 on YouTube. pic.twitter.com/x4bCBofiei

— SHAQ (@SHAQ) December 27, 2022
McClung can also earn his way into a spot in the G League Next Up game that will feature 24 of that league's players who will be selected by coaches and fan vote.
https://t.co/qxdxu2UZGn

— mac mcclung (@McclungMac) January 13, 2023
(IMAGE: NBA G League / Delaware Blue Coats / Official Twitter)