Report: Detention officer in Washington County reported by coworkers, indicted on criminal charges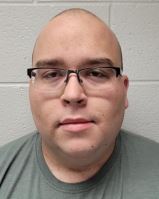 A Washington County, Tennessee detention officer is out of a job and is now criminally charged after his fellow co-workers reported his behavior to jail supervisors.
Chief Deputy Leighta Laitinen said Brandon Ramsey was questioned by internal affairs after an incident that happened while on duty that was determined to violate department policy and led to his termination.
That information was submitted to the District Attorney's Office and a grand jury then indicted Ramsey on one count of assault with bodily injury and official misconduct.
Ramsey turned himself in and was released after posting bond.
(MUGSHOT: WSCO TN)