Sacred ground: Elk explore the land of Breaks Interstate Park after century-long absence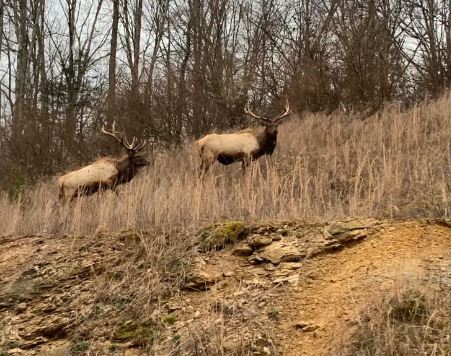 Officials at Breaks Interstate Park announced Friday the first sightings of elk on their campus since the early 1800s.
A message from the attraction said they have been working with the Virginia Department of Wildlife Resources to improve elk habitat and plan on opening new trails in the spring that will allow visitors to see the animals inside the park.
Elk were introduced back into Southwest Virginia in neighboring Buchanan County between 2012 and 2014.
(IMAGE: Courtesy of Breaks Interstate Park / Official Facebook)