Seven indicted for contraband conspiracy at Jonesborough jail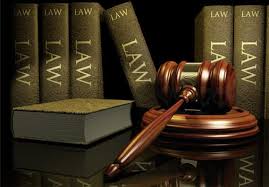 Investigators said family connections were part of a contraband smuggling system case at the Washington County Tennessee Detention Center that resulted in seven arrests.
Sheriff Keith Sexton said six months of police work went into identifying suspects who included an inmate, her mother, and her sister. The drugs would transported to the Jonesborough jail and placed in a designated area where the women would then smuggle the items inside.
All in total, the seven inmates each face multiple conspiracy counts that all add up to 33 charges.
According to the sheriff's report, the seven suspects indicted by a grand jury last month include:
– Cheri Ollis, 37 of Johnson City, four counts of Conspiracy to Introduce Contraband
– Brandie Byrd, 36 of Johnson City, four counts of Conspiracy to Introduce Contraband and one count of Introduction of Contraband into a Penal Facility
– Debra Maden, 66 of Johnson City, four counts of Conspiracy to Introduce Contraband and five counts of Introduction of Contraband into a Penal Facility
– Brandy Kon, 40 of Johnson City, three counts of Conspiracy to Introduce Contraband and four counts of Introduction of Contraband into a Penal Facility
– Ashley Ledbetter, 34 of Elizabethton, three counts of Conspiracy to Introduce Contraband
– Twana Taylor, 40 of Johnson City, three counts of Introduction of Contraband into a Penal Facility
– Sandra Clark, 49 of Johnson City, two counts of Introduction of Contraband into a Penal Facility
(IMAGE: Bristol BC Archives)