Smyth County Robbery Arrests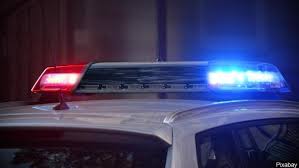 Three people were arrested in connection to a Smyth County armed robbery.
The Smyth County Sheriff's Office on announced the arrests of David Anthony Hicks of Glade Springs, Robert Allen Wright of Meadowview, and Stepanie Lynn Getman of Saltville.
The arrests were related to the July 17 armed robbery of the Adwolfe Mart at the corner of Lee Highway and Adwolfe Road.
Hicks is charged with armed robbery while Wright and Getman are charged with accessory to armed robbery.