Smyth County's Preston-Crockett House named an endangered historic site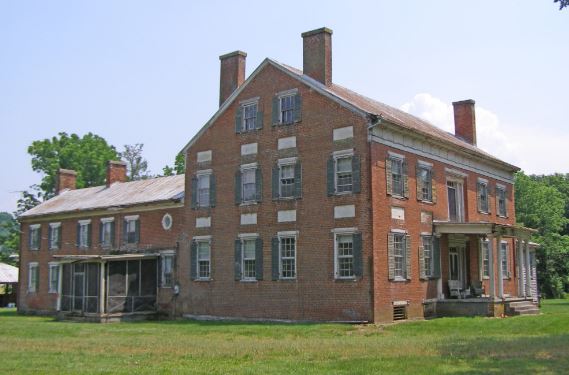 The annual list of historic sites at risk in the state of Virginia includes a Smyth County landmark that could possibly be demolished.
Preservation Virginia announced the addition of the Preston-Crockett House located in the Seven Mile Ford area off Interstate 81 that has stood since the 1800s and was once an inn that served travelers on the Wilderness Road.
It became a private residence later in life and was owned by noted author Lucy Herndon Crockett–a veteran of World War II and writer of The Magnificant Bastards, a novel that was adapted into an Academy Award-nominated movie in 1956.
County lawmakers have approved tracts near the home for the development of a new truck stop.
(IMAGE: Courtesy of Preservation Virginia & Dept. of Historic Resources)