Soldier at Fort Campbell accused of soliciting underage sex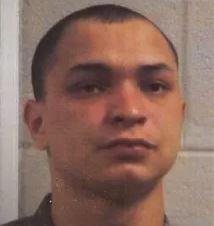 An Army soldier based at Tennessee's Fort Campbell is accused by the TBI of soliciting an underage girl online for sex while on deployment.
Adrian Tejeda, 23, was taken into custody upon returning to base and charged with sexual exploitation of a minor and two counts of soliciting.
The report said Tejeda had sent a sex device for the girl to her parents' home.
The charges were the result of a joint investigation between the US Army, the TBI, and the Internet Crimes Against Children Task Force.
(MUGSHOT: TBI)