'Steel Magnolias' script read production featuring Calista Flockhart set for Saturday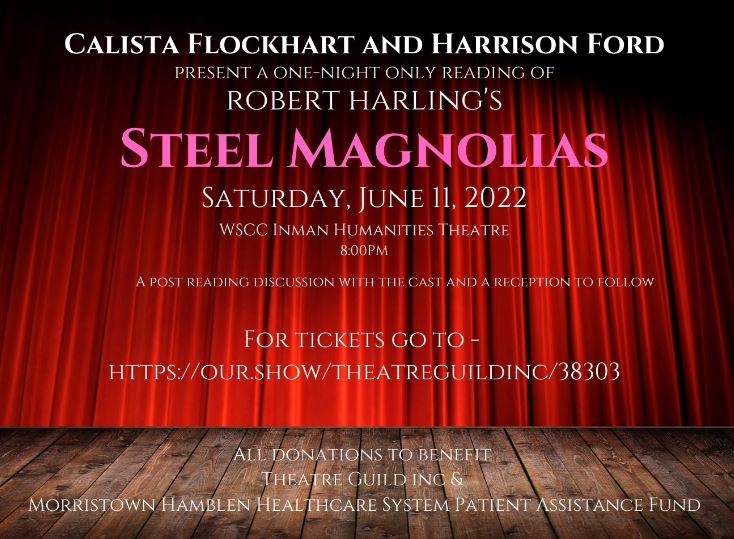 A special production of Steel Magnolias featuring Ally McBeal star Calista Flockhart is taking place this weekend to benefit the Morristown Healthcare System Patient Fund.
Flockhart's husband and Star Wars legend Harrison Ford is one of the producers of the staged reading event scheduled for Saturday at the Walters State Community College Humanities Theatre.
Flockhart's mother Kay is also a part of the cast. The event had been postponed due to the COVID pandemic. Admission for the event will be advanced ticket sales only.
(IMAGE: Morristown Theatre Guild / Official webpage / DPI)