Sullivan deputy commended by sheriff for helping teen following car crash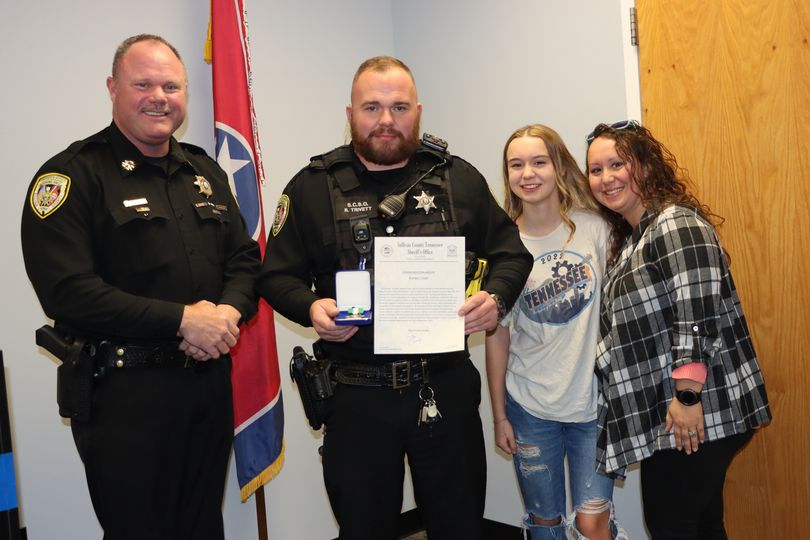 A Sullivan County Sheriff's Office deputy was given an order of commendation for his actions in October following a car crash in Bristol.
Sheriff Jeff Cassidy's report said Brandon Trivett was at a convenience store off Highway 394 on Oct. 1 and heard the impact of a wreck that took place at the Kaluna Avenue intersection.
Trivett administered care to the 16-year-old girl inside the car and stayed with the seriously injured juvenile until EMS crews arrived.
(IMAGE: SCSO TN)