SUV passenger dead following Wythe County crash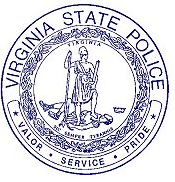 One person was killed in Wythe County over the weekend in a single-vehicle crash.
Dedee Richmond, 53, of Wytheville, died at the scene of a wreck on Route 52 Saturday afternoon. According to the Virginia State Police, the SUV she was traveling in ran off the road while entering a curve then went down an embankment, struck a fence, then overturned.
Three other people were in the vehicle. Two children were transported for minor injuries.
(IMAGE: Bristol Broadcasting Co News Archive)