Teenage passenger dead in Buchanan County following Route 460 crash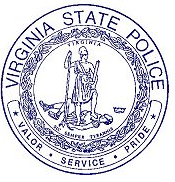 The Virginia State Police continue to investigate a fatal crash in Buchanan County that involved an unlicensed 15-year-old driver.
The preliminary review said the teen was charged with DUI and driving without a license after the Thursday night crash outside of Grundy on Route 460.
The 16-year-old passenger died at the scene when he was ejected from the vehicle after the car was sent spinning and into a guardrail twice upon impact.
(IMAGE: BRISTOL BROADCASTING ARCHIVES)