Tennessee AG to Biden: Vaccine mandate for private employers too broad, violates federal-state boundaries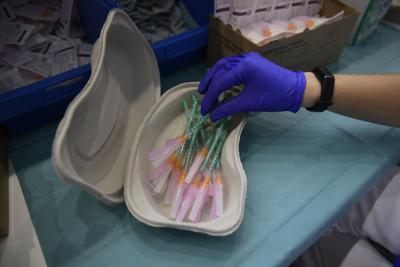 Tennessee Attorney General Herb Slatery declares President Biden's proposal for mandatory COVID vaccinations for private employers of 100 workers or more is too broad and likely violates federal law.
President Biden's executive order is pure federal overreach. As a pharmacist, I understand the vaccine is our best weapon against COVID. But the order is unconstitutional and economic warfare against workers and employers. Grateful to @TNattygen for this proactive challenge. https://t.co/I6H07L3nSo

— Randy McNally (@ltgovmcnally) September 16, 2021
The letter Slatery addressed to the president questions the directives about wearing masks and that step being sufficient along with ignoring religious liberty and disregards mitigation efforts to this point.
Slatery also said the mandate is an unprecedented expansion of federal power.
(IMAGE: Associated Press)