Two Greene County first responders treated for overdose symptoms after coming in contact with harmful drug cocktail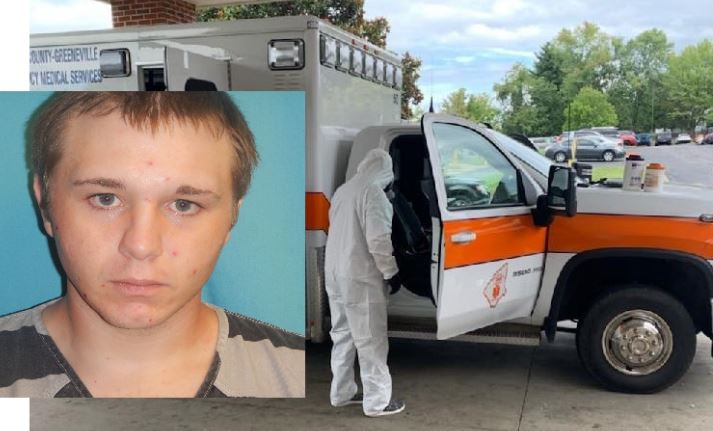 A Greene County, Tennessee man is charged with two counts of felony reckless endangerment after an EMS employee and sheriff's deputy were exposed to a deadly drug cocktail.
A report from Sheriff Wesley Holt's office said first responders were called to the home of Tommy Dale Starnes, 26, who had reportedly taken a mixture of heroin and fentanyl.
The ambulance driver was showing OD symptoms and pulled over. The deputy who then drove the patients to the hospital also began exhibiting signs of an overdose. Those workers were treated and later released.
Holt also donned a hazmat suit to safely gather the substances located in the deputy's car that will be sent to the TBI for lab testing.
Starnes also faces drug possession charges and was issued a $100,000 bond.
(IMAGES: Tommy Dale Starnes, 26, is charged after two first responders were treated for overdose symptoms after a service call at Starnes' home where a harmful drug cocktail of heroin and fentanyl were found. Sheriff Wesley Holt donned hazmat gear to safely secure the substances. – Greene Co. Sheriff's Department photos)