Two jailed in Greeneville after police discover numerous substances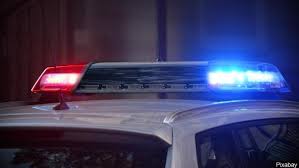 Two people were arrested in Greeneville Sunday night after police found them in possession of numerous substances. According to a report from Greeneville Police, deputies responded to Plaza Towers, where they found one suspect, Julia Parris, parked in a van.
The suspect told police her husband, Michael Darnell, went inside to get money from someone, and when police made contact with him, his story did not line up with his wife's. Upon search of their vehicle, deputies found approximately four grams of meth, as well as Xanax and Suboxone in Parris' purse. Both Darnell and Parris were arrested for simple possession.
(Image: unsplash)