United Way SWVA surpasses $500,000 in Buchanan County Flood Relief donations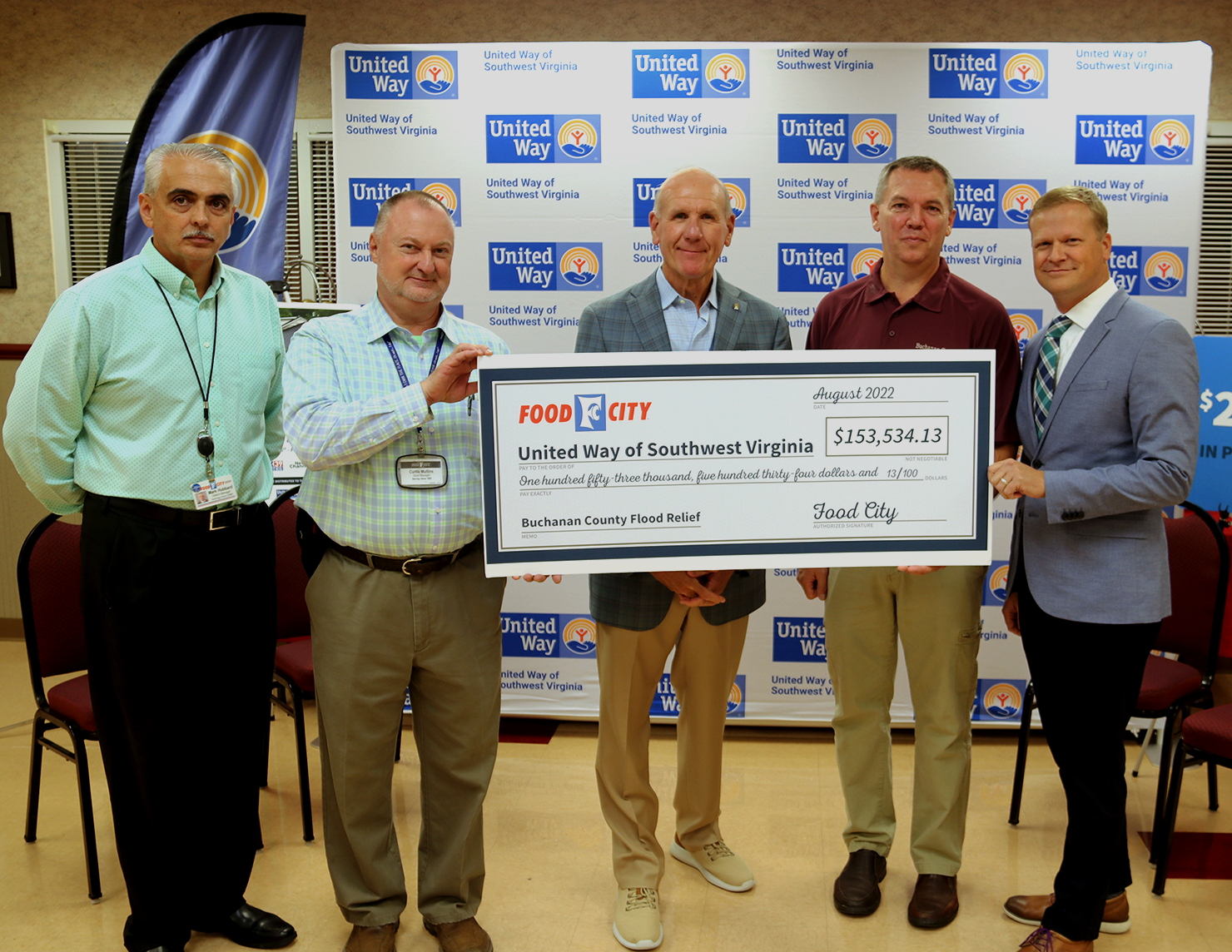 The United Way of Southwest Virginia this week surpassed $500,000 in donations raised for Buchanan County flood victims. United Way SWVA was named the fiscal agent for the long-term recovery of Buchanan County and the Whitewood community following devastating flooding last month.
United Way officials say they pushed past a half-million dollars thanks to Food City, who hosted a cash register campaign as well as providing a donation of more than $153,000. Officials say all money raised will remain local, and directly assist Buchanan County families.
(Image: United Way SWVA)