UPDATE: Eastman says ethylene glycol released into Holston River during power outage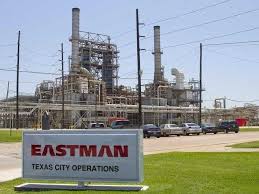 Officials with Eastman confirmed a release of material into the South fork of the Holston River following a power outage Friday morning was ethylene glycol, used to make products such as paint and cosmetics.
They go on to say a release of oil into the same river was hydraulic oil. In addition to this, a release of methyl iodide into the air, seen as purple vapor, was reported during the outage. Eastman says these pose no threat to the public. As crews work to restore full power and operations at the Kingsport plant in the coming days, the public may see and hear loud steam releases. No cause for the unexpected outage has yet been announced.
(Image: Eastman Chemical)