UPDATE: Illinois truck driver sent to prison for 15 years for federal charge involving Lee County teen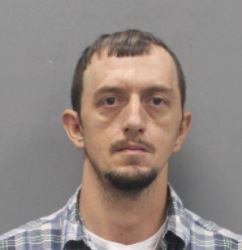 A judge has sentenced an Illinois man to 15 years in prison after prosecutors said he took a 13-year-old Lee County girl across state lines to have sex.
David Skaggs, 33, pleaded guilty in July to the federal charge connected to a 2015 cross-country trip in Skaggs' 18-wheeler to South Dakota where he gave alcohol to the girl before the encounter that resulted in a pregnancy.
Acting US Attorney Daniel Bubar said Skaggs befriended the family of the girl only to abuse and exploit her.
(IMAGE: BRISTOL BROADCASTING CO NEWS ARCHIVES)