UPDATE: Sullivan County murder suspect captured after crash in Johnson City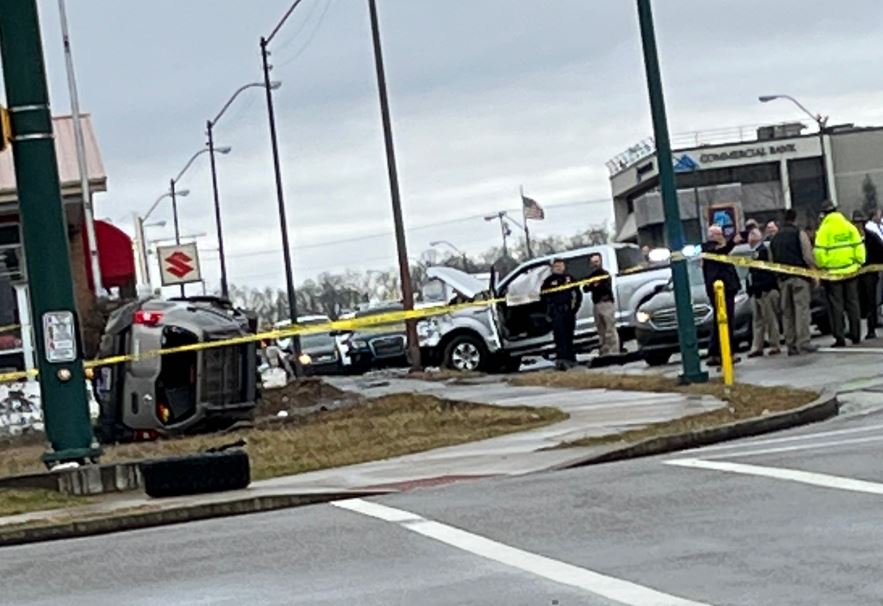 The search for a murder suspect wanted out of Sullivan County, Tennessee ended Thursday afternoon when the named suspect crashed an SUV in Johnson City.
Sullivan County authorities had just released information about a vehicle obtained by Donald Harry Britt, 32, while eluding officers for several hours. The SUV that fit that description flipped while darting in and out of traffic on West Market Street, according to an eyewitness, just after 12 p.m. SCSO spokesperson Capt. Andy Seabolt issued a statement confirming Britt's capture just minutes after the wreck.
Britt is charged with first-degree murder following a shooting Wednesday night at a home off Deck Lane near Blountville. Sheriff Jeff Cassidy said the victim was a 36-year-old female. Her identity has not been released.
(PHOTO: Toby Presnell / Special to Bristol Broadcasting Co News)