Virginia Governor Northam declares state of emergency in preparation for winter weather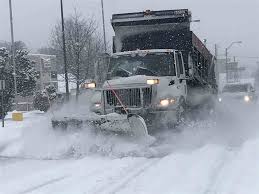 Virginia Governor Northam has declared a state of emergency in preparation for a winter storm expected this weekend. The National Weather Service forecast predicts a significant amount of snow, sleet, and ice late Saturday night through Monday morning.
Northam says declaring a state of emergency allows first responders and VDOT workers to prepare for the weather event by moving resources to where they're needed the most. Additionally, VDOT Bristol says it is already working to pre-treat Interstates 81 and 77, as well as high-volume highways and roads.