Washington County, Tennessee deputy sworn in as U.S. Marshal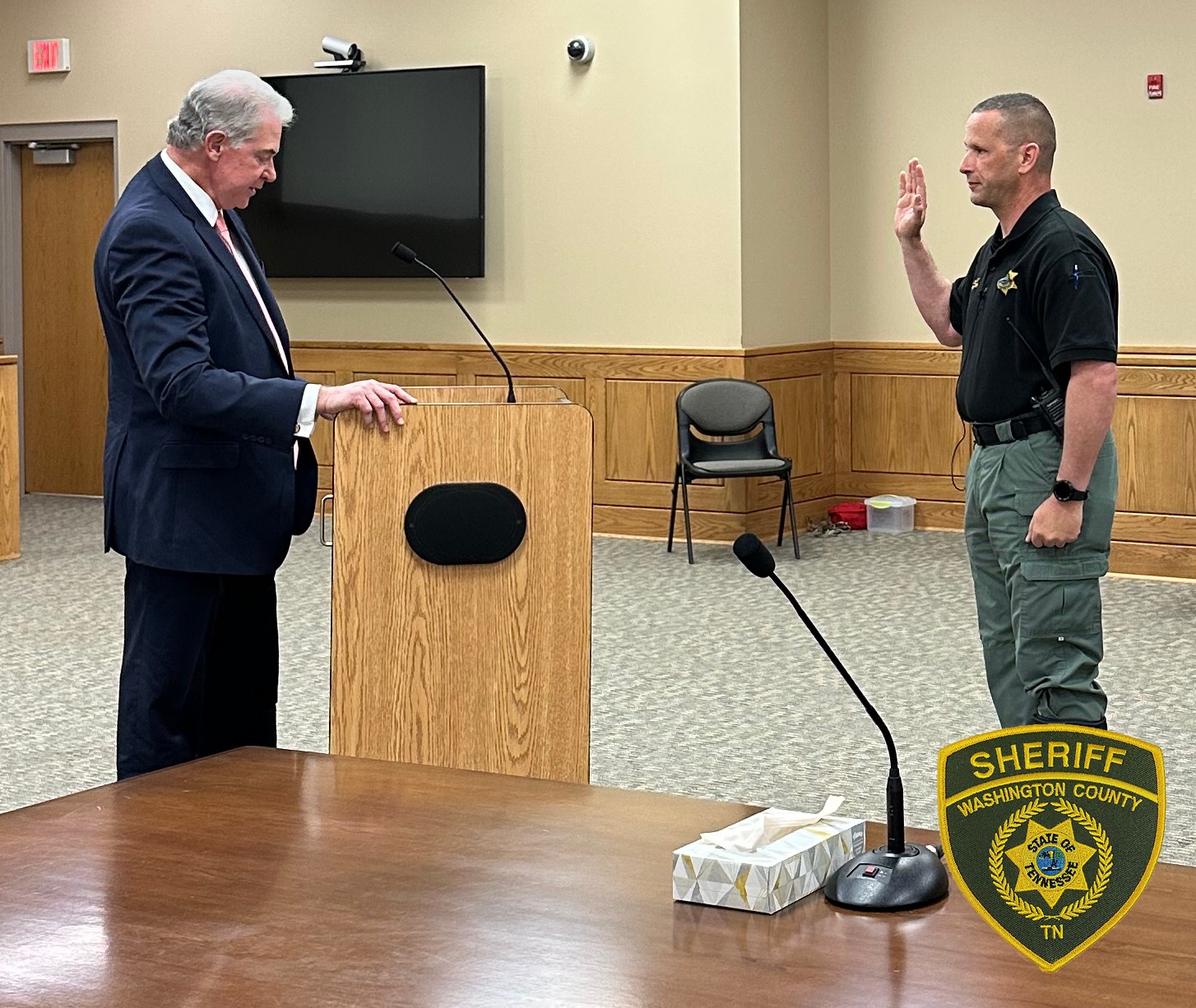 A Washington County, Tennessee Sheriffs deputy has been sworn in as a U.S. Marshal. Lt. Mike Foster served 21 years in the department, and as of Wednesday, he's the first WCSO deputy to be asked to join the U.S. Marshal Service in history.
Foster will be assigned to the Smoky Mountains Fugitive Task Force– it's primary mission being to seek out and arrest people with outstanding state and federal warrants. Lt. Foster will be the WCSO's representative on this task force.
(Image: WCSO)