A List Of Where You Can Still Enjoy Fourth Of July Fireworks!!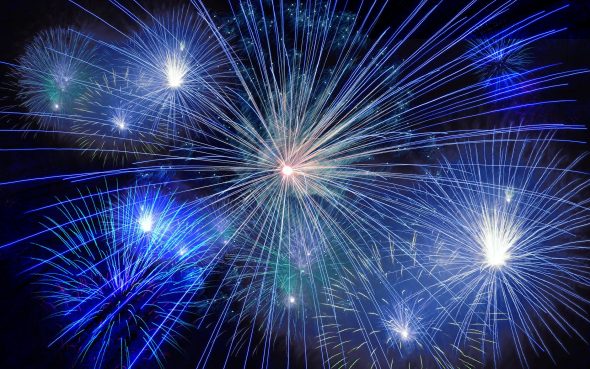 There are still ways to enjoy fireworks this year, despite a number of long standing events being cancelled due to Covid-19. Best of all, these events make it easy to socially distance!
4th of Pigeon Forge July Fireworks Display: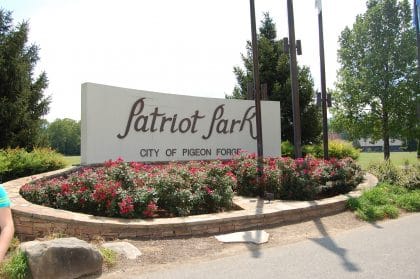 Start Date: Jul 04, 2020 Start Time: 9:30 pm
Venue: Patriot Park
Address: 186 Old Mill Avenue, Pigeon Forge, TN 37863
Phone: (865) 429-7350
According to MyPigeonForge.com, "Pigeon Forge will mark Independence Day with the city's annual fireworks display at 9:30 p.m. on Saturday, July 4. The 20-minute fireworks display will be simulcast by WIVK-FM 107.7 FM radio station in Knoxville. Those who gather to view fireworks are encouraged to exercise safe social-distancing measures. When possible, "drive-in" participation is recommended to minimize the gathering of larger crowds."
American Downtown: Greeneville's Fourth of July Celebration: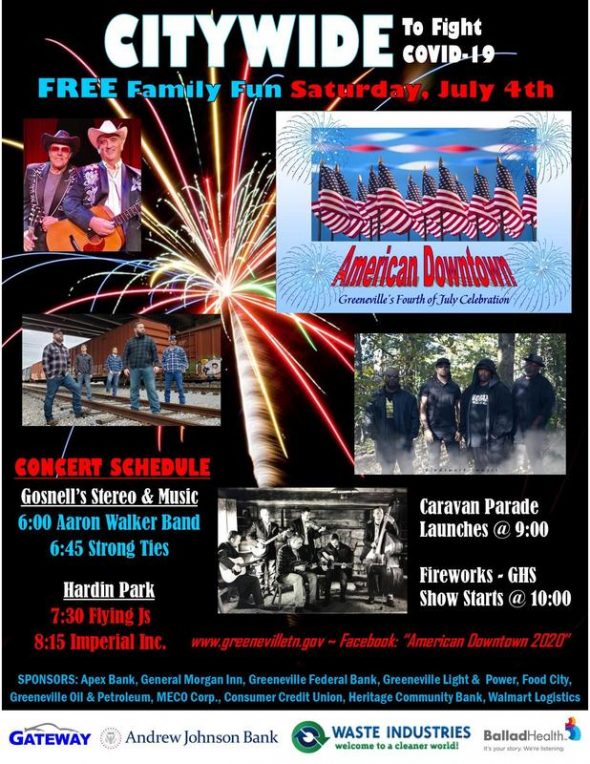 Town of Greeneville officials have announced they are moving forward with their 4th of July celebration but with some minor changes.
The 8th annual America Downtown celebration will expand to a citywide event to try and help curb the spread of COVID-19. Among differences in this year's festivities includes changing the Andrew Johnson Bank Parade to a caravan style parade with vehicles only while routing the parade to pass along certain places to prevent the gathering of large crowds.
Along other changes includes food trucks will be spread across the city and the kids zone has been canceled due to safety concerns.
Additional details can be found below:
*The Andrew Johnson Bank Parade will be caravan style. Entries will be vehicle only. The caravan will travel slowly throughout the city, including a portion of U.S. Highway 11E (Bypass), so no floats, horses or walking entries will be allowed. To prevent the gathering of large crowds of spectators along Main Street as in previous years, the caravan will pass locations where residents, business owners, and their employees can share patriotic greetings with the parade entrants. Anyone living outside the city, can gather in designated parking lots and practice social distancing. The route is being mapped based on input from the public. To submit your location, visit www.greenevilletn.gov. Deadline is June 12.
*The Waste Industries entertainment lineup for this year is one of the best ever, Rose said. Separate locations throughout the city have been identified for concerts by Aaron Walker Band, Imperial Inc. featuring 7 Figgas, The Flying J's, and Strong Ties bluegrass gospel. The goal is to include the concert locations along the caravan route, both of which will be announced soon.
*The American Downtown Fireworks show will continue this year behind Greene High School's Burley Stadium. Spectators are encouraged to practice social distancing to enjoy the 10 p.m. show.
*Food trucks for American Downtown will be located citywide.
*The Kids Zone has been canceled due to safety concerns.
*For kids, American Downtown will offer a new Superhero Art Contest, created by Rose's niece, Khloe Overbay. To enter, kids and teens can draw or color a representation of their superheroes and submit them by email to arose@greenevilletn.gov or drop them off at Town Hall. Prizes will be awarded in age groups ranging from 5 to 18. Overbay created the art contest as part of her at-home schoolwork during the Coronavirus outbreak. For more information, search for "Greeneville Superhero Art Contest" on www.facebook.com.
More information can be found here. – Electric 94.9 News Room
The City of Kingsport 2020 Fourth of July Celebration Drive-In Fireworks: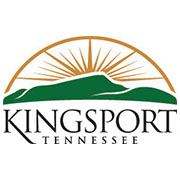 "The City of Kingsport 2020 Fourth of July Celebration will be a drive-in fireworks extravaganza! The fireworks will begin Saturday, July 4, around 9:45PM for a 10-15 minute display. They will be set off in two areas, a downtown vicinity and an Eastman Road vicinity, to maximize the viewing area. Fireworks will be visible from many surrounding homes and parking lots.
In accordance with Sullivan County Regional Health Department recommendations, you are asked to remain in your vehicles while viewing the fireworks. If necessary to be outside of vehicles, safe social distancing should be maintained. Also, viewers are encouraged to wear masks." – City Of Kingsport, TN. CLICK HERE TO VIEW MAP AND FURTHER DETAILS
Hamblen County Fourth of July Fireworks: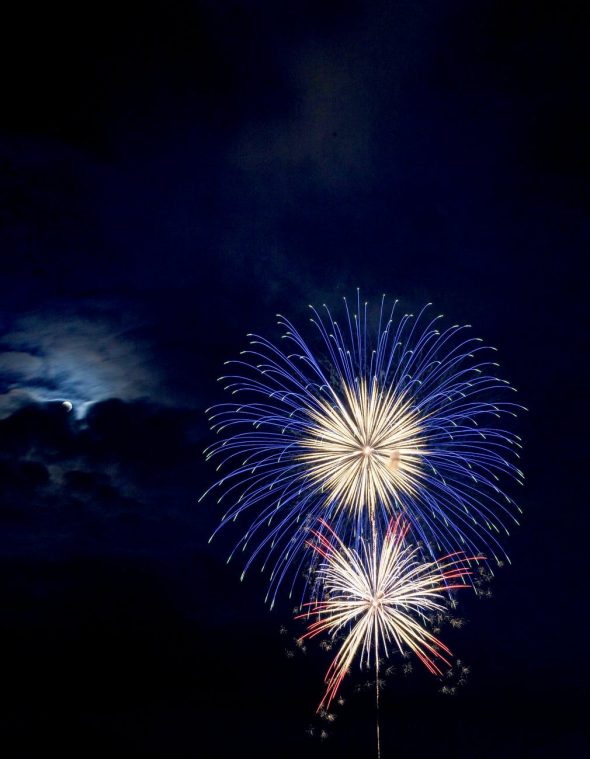 Date: July 4, 2020 Start Time: 9:45 pm
Venue: Cherokee Park, Hamblen County, TN
According to MyMorristown.com, "The annual fireworks display will be held at Cherokee Park. Park gates open at 6pm. Fireworks will begin at 9:45pm. Social distance guidelines will be in place. Show will also be livestreamed on citizentribune.com."