Win Battle At Bristol Tickets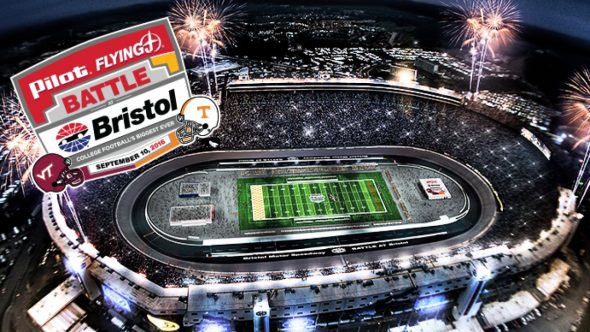 The Battle at Bristol, the biggest game in the history of college football, is coming to Bristol Motor Speedway Saturday September 10.
Electric 94.9 has your SOLD OUT tickets. Listen at the when-to-win times below to become a finalist. You also have the chance to register to win at one of the locations below.
On-Air When To Win Times:  9:10am & 5:10pm
Friday 9/2 (1pm-3pm) Friendship Motorsports Bristol
Tuesday 9/6 (Noon-2pm) Northeast State
Wednesday 9/7 (3pm-5pm) Army Recruitment Center Johnson City
Thursday 9/8 (3pm-5pm) Army Recruitment Center Bristol, Va