Bride-To-Be Aand Paraplegic Fiancé Hilariously Announce Unexpected Pregnancy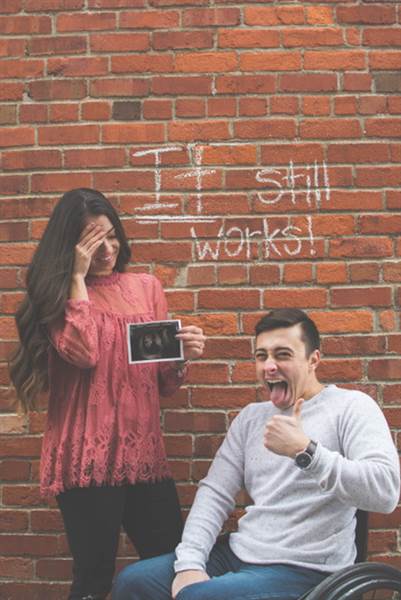 From Today: Since becoming a couple a little over a year ago, Amanda Diesen and Todd Krieg, who is paraplegic, have learned a great deal about facing challenges together. Now the Ohio couple is making the internet smile this week with their creative announcement of their most recent challenge — their journey into parenthood.
Krieg, a former dirt bike racer, became paralyzed after a biking accident in 2014. After traveling to California for a rehabilitation program, Krieg met Diesen, who worked as a recovery specialist with patients at the facility. The pair fell in love, and after Krieg returned to Ohio in 2016, Diesen followed.