Cookie Butter Oreos May Become More Than Just a Myth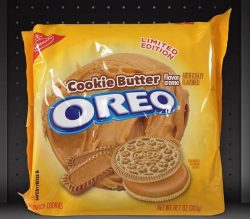 Bloggers have been cruelly teasing us with the visions of our fat cells becoming deliciously plumped by Cookie Butter Oreos. Now, it appears it may become a reality. At least according to JunkBanter on Instagram. Reportedly, The cookie is caramel-flavored while the filling is that classic gingersnap buttery flavor. No official word from Oreo. See for yourself, here's the original post:
Well, is it legit? My tastebuds say yes. You decide! Read more here!