FDA Updates List Of Unsafe Hand Sanitizers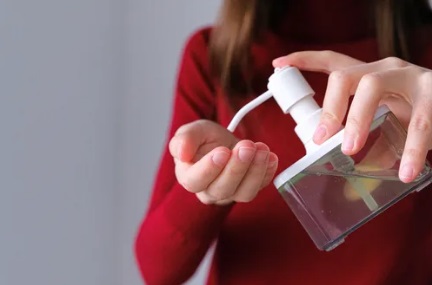 There has never been a greater need for hand sanitizers and we all rely upon them more than ever. That's why this updated list from FDA of hand sanitizers that could be hazardous to your health is crucial knowledge.
According to Simplemost.com, "The Centers for Disease Control and Prevention states that methanol is a colorless, watery liquid that is used industrially as a solvent, pesticide and alternative fuel source. It is a toxic alcohol that can be absorbed into the body by inhalation, ingestion, skin contact or eye contact. The FDA reports incidents of adults and children experiencing hospitalizations, blindness, and even death after ingesting hand sanitizer products contaminated with methanol.
Methanol is also highly flammable and reacts violently with strong oxidants, causing an explosion hazard.
Because of these dangerous effects, methanol is not an acceptable active ingredient for hand sanitizers. The FDA has created and is updating an ongoing list of hand sanitizer products that claim to contain ethanol (also known as ethyl alcohol) on their labels but have tested positive for methanol contamination."
You will need to check all of your bottles against this list from the FDA. – Jinger Royal