Halloween Dreams: Skull Shaped Logs For Your Fireplace & Firepit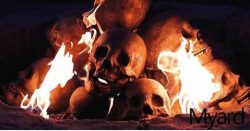 Have the hottest Halloween decor ever with these amazing human skull shaped ceramic logs. They are super realistic, the size of an average human skull, hand painted and made to look even more gruesome after they've been used for a while. Put them in your fireplace to torment guests, or go for an outdoor scare and toss them into your fire pit. Can you imagine the fire flickering in the mouth and eye sockets!?!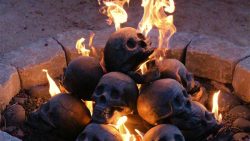 Have to have them? Me too. You can read more here!
Or, go to Amazon and check them out (No, we do not receive compensation for telling you about this stuff. We wish).