Electric 94.9 & The Pinnacle's Summer Hangout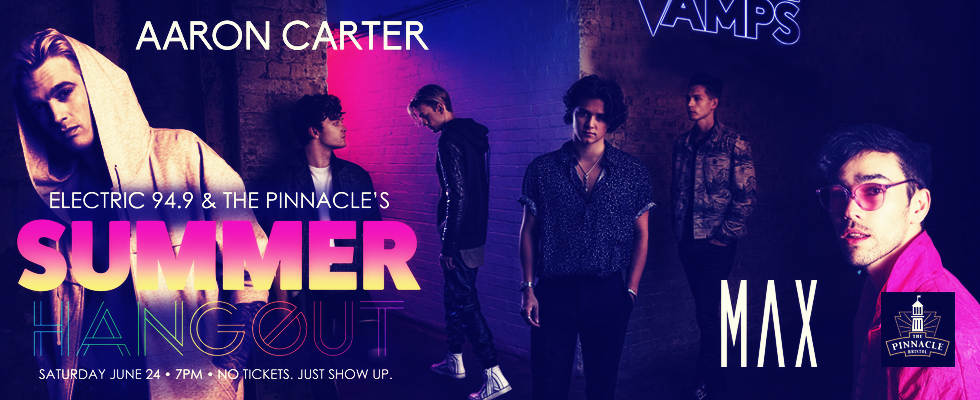 When: Saturday June 24 – 7pm – Rain or shine.
Location: The Pinnacle – Outside of Gap Factory (Across from Aubrey's)
Tickets: Free! Just come out for this all ages show! Standing room only!
Listen to Electric 94.9 for all the ways to win meet & greets with Summer Hangout artists!
Summer Hangout Artists