It's PSL Season! Here's How To Make Your Own Starbucks Pumpkin Spice Latte At Home
There's one thing you need to understand about me, Summer is my season.. my time of freedom. Cover me in SPF 30, pass the margaritas and let my under bosom sweat shine. Then, there is Fall. The colorful foliage, the adorable Halloween decorations and of course, the pumpkin spice everything. That's why you must be able to produce your own PSL at home. Welcome to our fist edition of our At Home PSL Series.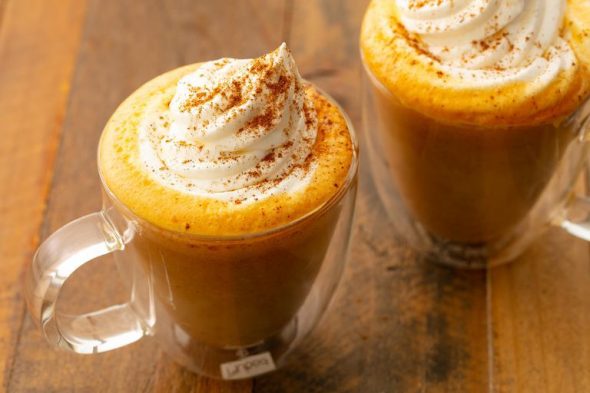 Delish offers their version of the best at home version of a pumpkin spice latte. Get the full recipe here. We also have proved a video of how to copycat the Starbucks version. If you've got a great, easy way to make A PSL.. please share!