Krispy Kreme Has A "Simpsons D'ohnut"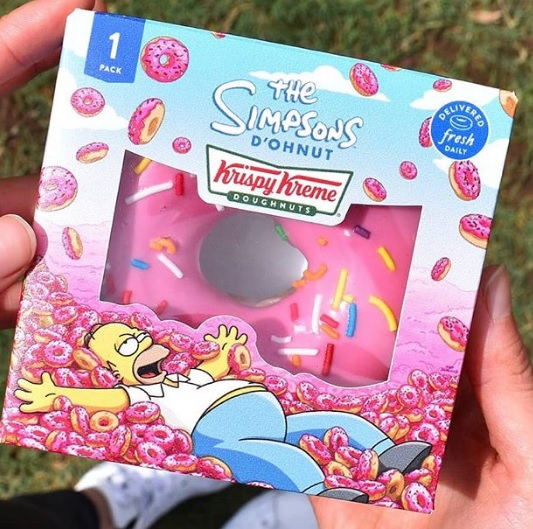 Krispy Kreme knows their stuff. Their new release is "The Simpsons D'ohnut." The good news: It is a glazed doughnut which is dipped in strawberry flavor white chocolate truffle icing topped with rainbow sprinkles. Bad news: It's only available in Australia.
This is really how I feel….