McDonald's Is Giving Away A $12,500.00 Big Mac Ring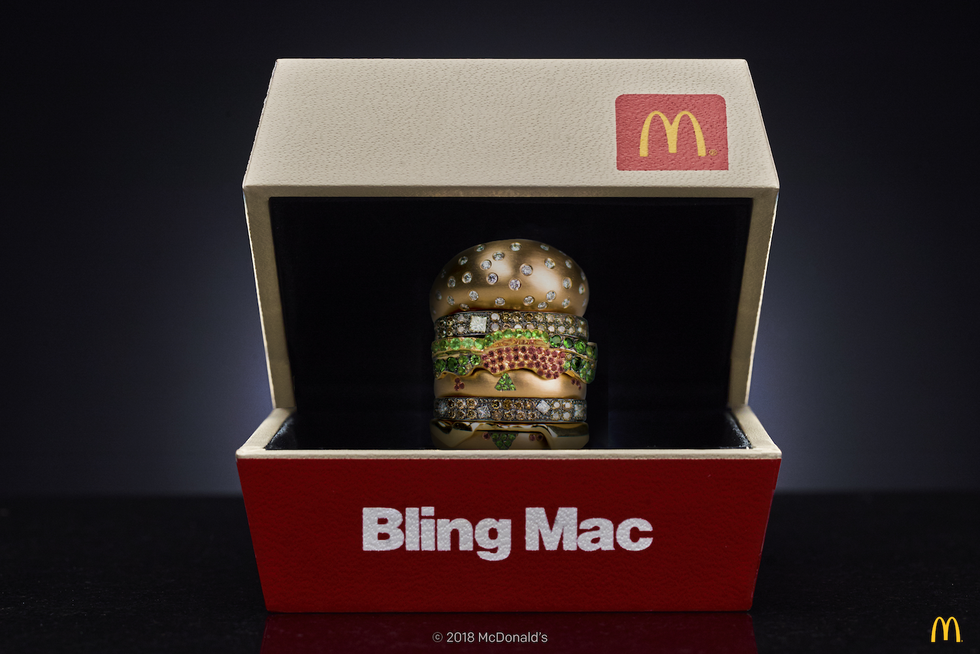 Finally a Big Mac that won't pack on the pounds, 'cuz karats are healthy!! McDonald's and jeweler Nading Ghosn present the "Bling Mac", an 18k gold stackable ring with each layer of the ring re-imagined in jewels: diamonds for sesame seeds, Champagne brown diamonds for patties, green gemstones for lettuce and orange sapphires for the Special Sauce.
Why pay $12,500 when this ring can be yours for free? Tweet McDonald's "vows of love" to Big Macs on Twitter. @McDonald's with #BlingMacContest.