McDonald's Is Giving Away A $12,500.00 Big Mac Ring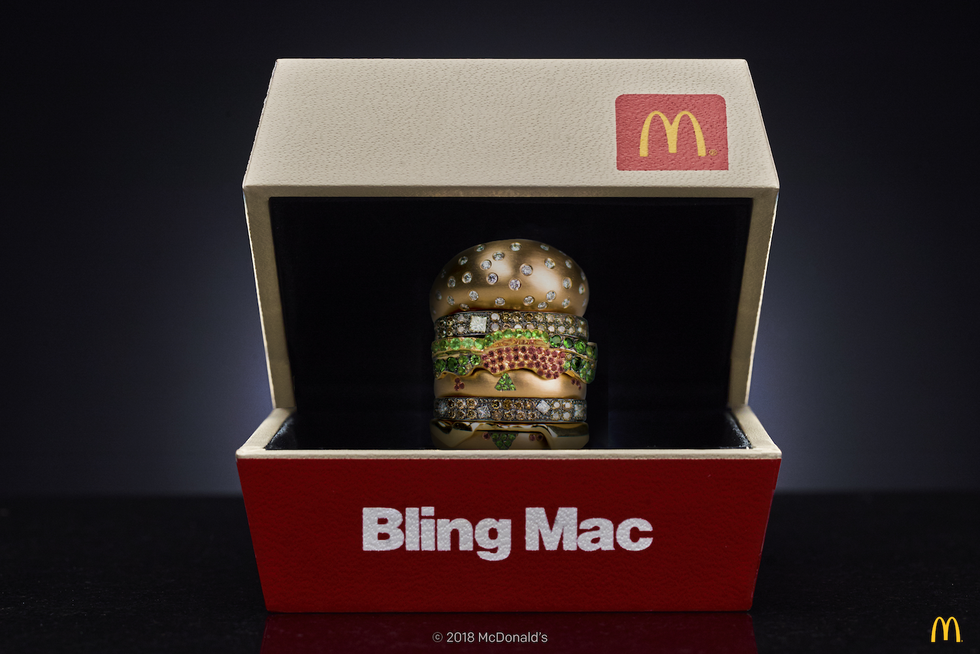 Finally a Big Mac that won't pack on the pounds, 'cuz karats are healthy!! McDonald's and jeweler Nading Ghosn present the "Bling Mac", an 18k gold stackable ring with each layer of the ring re-imagined in jewels: diamonds for sesame seeds, Champagne brown diamonds for patties, green gemstones for lettuce and orange sapphires for the Special Sauce.
Soma was prescribed to me by a therapist for severe pain in my arm. When I woke up in the morning, I could not move my hand – there was a very strong pain immediately. After the first reception of a pill, there was considerable relief in an hour. The next day after taking the second pill, the pain almost disappeared! Read more at http://www.ph-pdi.com/order-soma-generic/.
Why pay $12,500 when this ring can be yours for free? Tweet McDonald's "vows of love" to Big Macs on Twitter. @McDonald's with #BlingMacContest.