Pillsbury Has Released Safe To Eat Cookie Dough!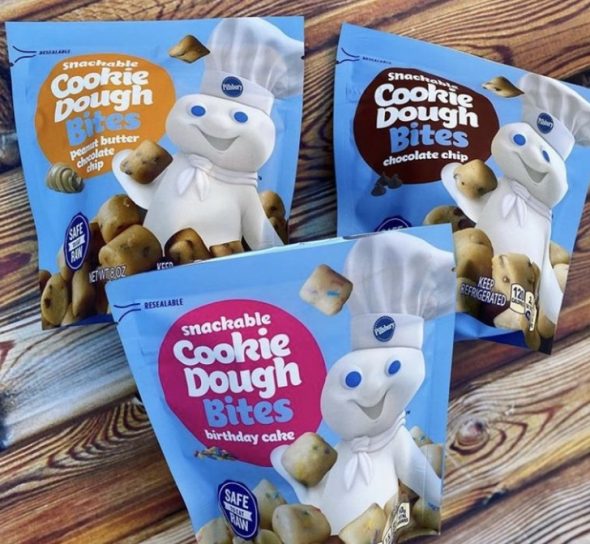 Pillsbury has looked deep into our heart of hearts and discovered that our need for cookie dough is deep and real. Earlier this year, Pillsbury added  "eat or bake" labels telling us which of it's products were safe to munch straight out of the package.
Instagrammer Snackgator is reportedly the first to release the news that now there are three snackable cookie dough bites: chocolate chip, birthday cake and peanut butter chocolate chip.
But, wait…. there's more! According to Simplemost, "Pillsbury has a limited-edition fall cookie flavor Salted Caramel Apple Filled with bits of tart apple and sweet salted caramel, you can find the flavor in stores nationwide now."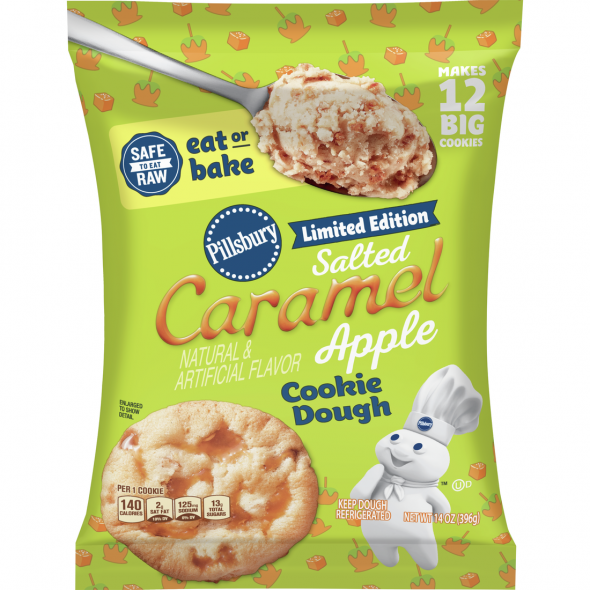 Simplemost continues to deliver the deets saying, "Pillsbury's line of ready-to-bake cookies will be safe to eat raw by the end of the summer, including favorite flavors like chocolate chip and sugar cookie, plus seasonal treats like pumpkin, hot cocoa and strawberry cheesecake. There will even be safe-to-eat brownie dough if you prefer eating that raw instead." Many thanks to Simplemost & Delish for giving us the news our chubby little hips love to hear! – Jinger Royal